At 5th Wall Studio, we love to collaborate with other artists and entities.
We are in a unique position to fully facilitate flying and acrobatic scenes for artistic productions, installations, directors, choreographers, corporate events and individual artists. We can consult on a single moment or become core members of a creative team for full production development. Because of our diverse skill sets and love of teaching, we are able to guide artists in all levels and genres to be at home in the air. We also have a beautiful, flexible, private space for you to create, film and even perform in. Contact us to find out it we can support your creative vision.
We offer:
Choreography, Direction and Development
We specialize in aerial and acrobatic choreography and we work in many genres.
Aerial Actor Training
From novice to pro, circus, stunts or harness we can safely and smoothly integrate aerial and acrobatic moments.
Consultation
We offer experienced advice in a range of areas, including: aerial prop development, stunts, choreography, rigging and smoothing production flow.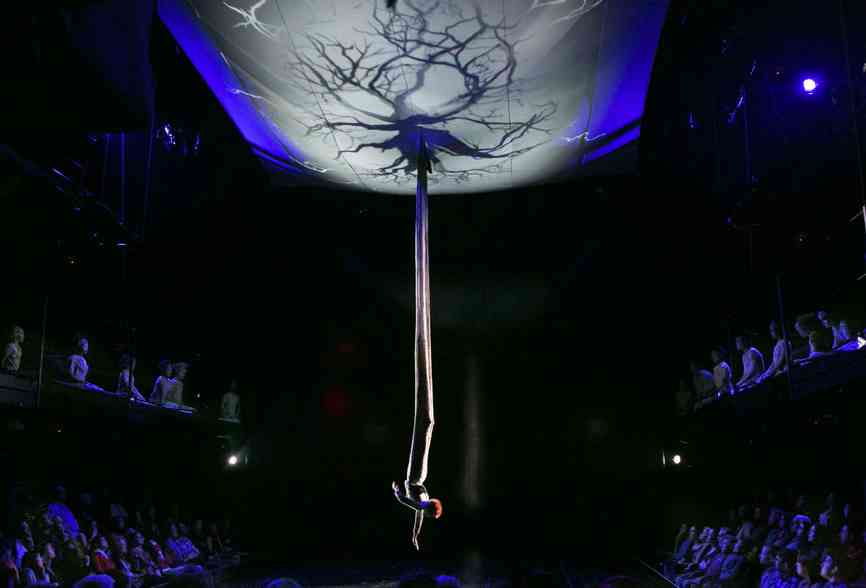 "The (Breaking Surface) cast's physical feats, while suspended on delicate harnesses or gliding across the water logged stage, displayed their sheer technical aptitude. The audience was mystified by the quality of the performers, as well as their ability to create a fully immersive and passionate experience."
— Julia Kennedy (Broadway World)